Trustee
Brant Duncan, AFT-LTU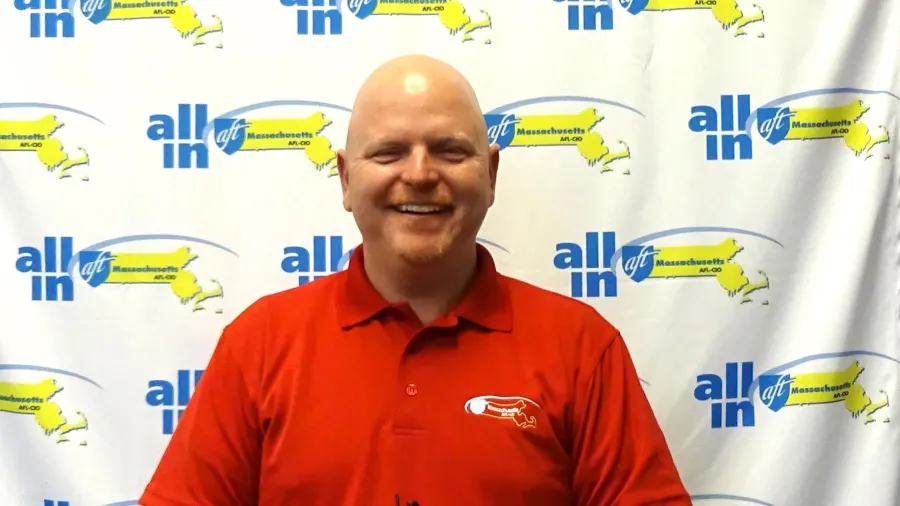 Brant is the Secretary-Treasurer of AFT Massachusetts. He was first elected to the position in 2016. Before becoming Secretary-Treasurer, Duncan served as one of the union's Vice Presidents and President of the Lynn Teachers Union.
As Secretary-Treasurer, Brant is committed to advocating for the schools and resources our students deserve. He provides regular training and support to AFT locals on financial management and communications and works closely with President Beth Kontos and the AFT Massachusetts Executive Board to appropriate funds and ensure that the union's resources are used strategically.
Brant started his career in the Lynn Public Schools as a paraprofessional and later served as an elementary and middle school teacher, teaching students technology and mathematics. As a past president of the Lynn Teachers Union, an executive board member of the North Shore Labor Council, a dad of two daughters in the Lynn Public Schools, and an officer in his local PTO, Brant has a strong understanding of how labor and parental involvement positively impact our schools.
Brant has an undergraduate degree in Mathematics from Providence College and a graduate degree in Technology Education from Salem State University. He lives in Lynn, MA.
Brant can be reached at bduncan@aftma.net.